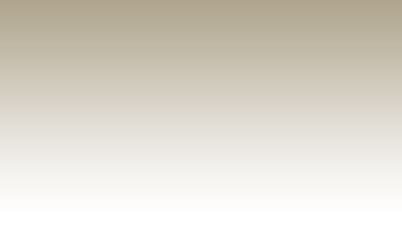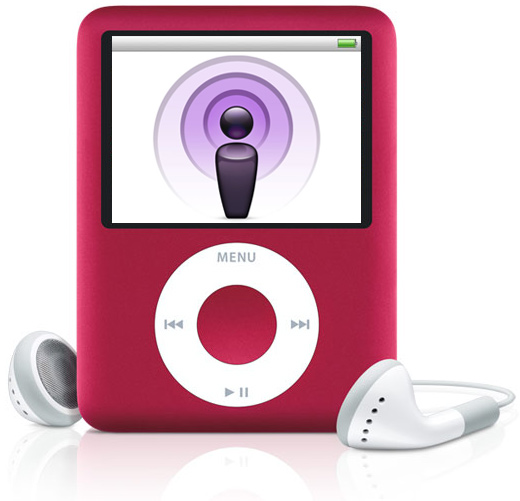 Subscribe To Audio Classes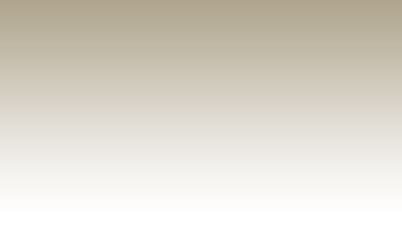 Video Teachings

* Qualifications for Ministry

* Protocol of Prophecy

* Does God Still Speak?

* Spiritual Gifts

* Christ's Mind

* Gifts of Revelation

* Methods of Prophecy

* Dreams and Visions

* The Necessity of Discernment

* The Strategy of Prophecy

* The Voice of God (1- 8)

* Kingdom Mindset (1-10)

Live Webinar Classes

* The Voice of God (1- 8)

* Introduction to Leadership (1-6)

* Study of Ephesians  (1-6)

* Book of Colossians (1-4)

Audio Teachings

* Book of Romans (1-12)

* Book of Galatians (1-6)

* The Birthing of God's Work

* The Nature of Our Travail

* What Is Intercession?

* Power of Praise in Intercession

* Prayer of a Righteous Man

* Leaven of the Pharisees! (1-8)

* The Necessity for Personal Revival (1-4)

* Why Prophesy?

Learn how to function in a deeper realm of the prophetic.

• The Gift vs. the Office

• Prophetic Responsibility

• Types of Prophetic Ministries

• Discerning His Voice

• Divine Conditionals

• Testing Prophecy

• Seasons & Divine Timing

* Testing Over Prophecy

* Responsibility of Prophetic Word

* Processing the Words

In this lesson you will learn the rules that govern judging prophecy. In order to avoid acting on a false prophecy, this course will train you to identify the signs of error; therefore, you will be able to know when God speaks, Satan speaks, or the voice of a human spirit speaks. The ability to judge prophecy transcends any denominational barriers. As a result of this training, this lesson will eliminate the fear of activating the gift of prophecy within the local church.

* Function of Presbytery Team

* The Call and Life of a Prophet

While many may operate and flow in the prophetic, the call of a prophet is a unique one.  The office of the prophet stands politically, socially and spiritually.  This course is designed to not only instruct on the responsibilities and characteristics of the prophetic call but also to impart and prepare those who have been called to the office of prophet.

Topics:

•

The Marks of a Prophet
•

The Making of a Prophet
•

The Office
•

The Call
•

The Responsibility
•

The Preparation
* Prophets In The Bible – Part One

* Prophets In The Bible – Part Two

* Redemptive Prophecy

* Corrective Prophecy

* Directional Prophecy

* The Purpose of Dreams

In the stillness of night, God speaks.  Learn what your dreams are trying to tell you.

Topics:

• The Purpose of Dreams

• The Language of the Soul

• Divine Communication

• What We Can Learn From Our Dreams

• Types of Dreams

• Dream Symbols

• How to Interpret Dreams

• How to Remember Your Dreams

• How to Keep a Dream Journal

* Prophetic Love Walk

The heart is the reception center of man.  If we are going to hear and express what we are hearing from the LORD we are going to need a heart that can receive.  In this session we will go over so things that hinder us from receiving and discuss what we can do to remove those hindrance.

* Warfare and the Prophet

* Prophetic Wilderness

Prophetic exile is the highway to individual destiny. No matter what your calling, you will one day find yourself in an undesirable condition that will be beyond your control. That is your personal exile. In this class you will learn how to prophesy regardless of your condition in life. You will come to the understanding of the various types of exile experiences such as spiritual, emotional and physical. You will also be able to differentiate self-imposed and Divine exile experiences. Your ability to remain unmovable or unshakable while in exile will be developed, as wisdom is applied until the day

* False Prophets

* The Kingdom of God

* Healing Through Prophecy

Provides a solid foundation on the biblical principles and promises concerning healing.  We discuss the various ways that the HOLY SPIRIT releases HIS healing power and presence through the believer. 

* Doctrines of the Holy Spirit

The Doctrine of the Holy Spirit is one of great importance occupies in the Holy Scriptures. With the exception of 2nd & New Testament contains a reference to the Spirit's work. The an influence or power of God, not an ethereal substance diffused

impulses to righteousness that come to men. He is the third person of the Trinity, the executor of the Godhead. of creation, empowering men for service, communicating to and so directing them to record God's truth without error.

Required Reading

Prophets, Pitfalls and Principles: God's Prophetic People Today 

by Dr. Bill Hamon

You Frame Your World by the Words

You Say, Change Your Words Change Your Life

by Dr. Candace House

The Prophet's Dictionary: The Ultimate Guide to Supernatural Wisdom

by Paula A., Ph.D. Price

The Seer: The Prophetic Power of Visions, Dreams, and Open Heavens

by JIm Goll

Thank you for considering Ruach Chayah Prophetic Institute (RCPI) and Bible Seminary. We are a non-denominational school,  dedicated to serving  the body of Christ.  We are also offering a Certificate of Graduation to everyone that completes all classes. Certificates of Confirmation for those called to the Office of a Prophet are available upon completion of all classes as well.

Ordination upon completion of all classes are available if it is determined that you are indeed called to the Five-Fold Office  if you are not a member of a local body.

* Special circumstances will require additional information in order to receive ordination.

All ordinations must be approved by your Pastor if part of an organization. If your pastor does not approve you for ordination a Certificate of Completion is given instead. All students are welcome to enroll regardless of religious affiliation. Our classes are extremely affordable. We are here to help you in your endeavor to gain understanding in things of the Prophetic.

• No Software to Download or Install.  Our eTrainings are web-based. Sessions are accessed via computer or mac.

• The Courses are Easily Accessible.   Training couldn't be easier.  Must have Internet access to view courses.

• Live Video.  Web cam needed for live classes. This will allow you to see and hear other trainees and the facilitator. You can purchase web cams for as little as $19.95

•  Interactive Chat.  Communication made easy via interactive texting to both the facilitator and the other attendees.

Webinar Classes Made Easy

"Don't You Think it is Time to Head in the Right  Direction?"

COURSE REQUIREMENTS

I.  Set your mind to work and this course will change your life.

II.  Online Classes can learned at your own pace. However, updated  information will be posted the (1st) Friday of the Month.

Class Discussions must be attended  via Web Classes  PROMPTLY as assigned. If for SOME reason you will not be able to attend class, please discuss your reasons with your instructor. This will promote respect and discipline for you as well as your class members.

Note:   Three (3) absences is the maximum accepted per semester. Any absences beyond that can cause your grade to be lowered or you may be dropped from the class roll

III.  You will be expected to write an essay for each course taken as well as  mid—term and final exams in each quarter. Some instructors give pop quizzes as well. Syllabus for each course will explain assignments and testings.

Bible Seminary Curriculum

The Associates Degree program in the Prophetic Studies, Christian Counseling, Theology and Bibical Studies requires 60 credit hours. Ten (10) hours of previous education or life experience may be granted. Fifty (50) hours of coursework must be completed through Ruach Chayah Prophetic Institute and Bible College before degree is granted. Sixteen(16) 3-hour courses constitute forty eight (48)hours with one (1) elective at 2 hours needed.

The Bachelor Degree program in Theology, Christian Education, Christian Counseling, Prophetic Studies and Biblical Studies requires 120 credit hours. Sixty hours of previous education or life experience may be granted. Sixty (60) hours of coursework must be completed  through Ruach Chayah Prophetic Institute and Bible College before the degree is granted. Fouteen(14) 4-hour courses constitute fifty six (56) hours with two (2) electives at 2 hours needed.

The Masters Degree program in Theology, Prophetic Ministry and Christian Education eligibility requires a Bachelors degree. Forty (40) hours of coursework must be completed  through Ruach Chayah Prophetic Institute and Bible College before the degree is granted. Eight (8) 5-hour courses constitute forty (40) hours with a submitted Master Thesis.

The Doctoral Degree program in Biblical Studies,Theology, Christian Counseling, Christian Education and Ministry. The required total amount of credits listed here is inclusive of credits from the Masters degree. All Doctoral degree candidates are required to do a Doctoral Dissertation plus 60 credit hours.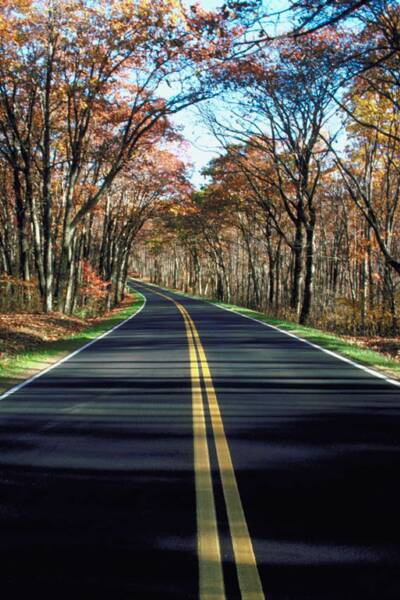 ".........And he declared to them how he had seen the Lord on the road, and that He had spoken to him,....." Acts 9:27

* Baptism and Gifts of the Holy Spirit

This training is all about learning to flow with the HOLY SPIRIT.  You will be introduced to the Person,  Presence, Power and Purpose of the HOLY SPIRIT.  Learning to partner with the HOLY SPIRIT is one of the most important keys to be success in minister to the needs of a hurting and dying world.

* Christology

The Doctrine of Christ is the central doctrine of the whole Bible. Every other scriptural fact must be viewed in the light of the Lord Jesus Christ - both His Person and Work - to be in right perspective. That this matter is of primary importance is seen in 2 John v. 7-10. However, let it be understood at the outset of this subject that it is impossible to appreciate the doctrine of Christ as a collection of facts imparted to the mind. Jesus Christ must be a revelation to the spirit of man. The whole purpose of God the Father is not to teach us about Christ but to reveal His Son in us. Galatians. 1:12, 16.

* Ministry Gifts

* Faith Principles 1& 2

* Old Testament Survey

* New Testament Survey